THE 62nd MALAYSIA INTERNATIONAL AL-QURAN RECITAL AND MEMORISATION ASSEMBLY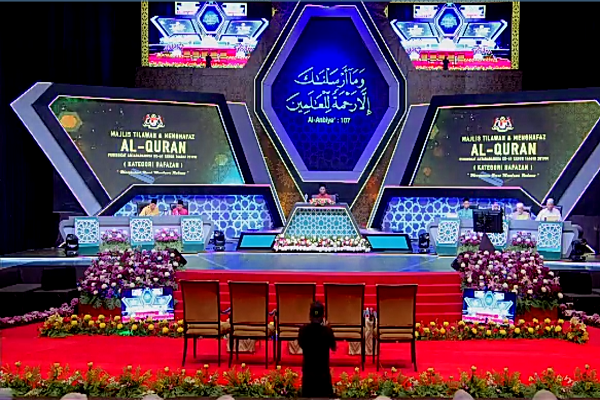 ONLINE REGISTRATION FORM FOR SCREENING SESSION
SCREENING SESSION VIA ONLINE FOR THE 62nd MALAYSIA INTERNATIONAL AL-QURAN RECITAL AND MEMORISATION ASSEMBLY (MTHQA) 1444H/2022
DATE : 21th to 27th May 2022 corresponding to the 19th to 25th Syawal1443H
PLATFORM : Online
CATEGORY : Recitation Category Only (Male and Female)
Rules And Re
gulations:1.
Participation is open to one male and one female candidate from each country.
2. Participants must be aged 13 and above on the first day of the assembly.
3. Priority is given to participants who have won the Quran competition held at the national level of the country they are representing.
4. Participants must be competent in al-Quran recitation like Sheikh Minsyawi & Syeikh Abdul Basit.
5. Participants will go through a virtual qualification screening at the Islamic Organization/Islamic Center in their respective countries, prior to participating in MTHQA. However, participants can be considered to participate at their respective places by ensuring good & stable internet access.
6. Those who have not participated in this assembly for the last (3) three years are eligible to participate.
7. Those who have never won first place (Champion) in this assembly are eligible to participate in MTHQA.
8. Participants must officially represent a country or an Islamic Organization recognized in a particular country and must be a legal citizen of the country (he or she) is representing.
9. Participants are required to fill in the pre-registration form as per the link (
https://forms.gle/omPf9sGcLPD6FpPN6
) or scan the QR code provided.
10. Participants are also required to use the form provided by the organizer and officially certified by the authorities of the participating country. The following documents must be accompanied by the entry form:
a. Confirmation letter from the applicant's country/organization;
b. A copy of the applicant's passport;
c. Recent passport size color photograph; and
d. A copy of Covid-19 Vaccination certificate
11. Participants are required to wear the official national costume of the country they are representing during virtual qualification screening.
12. Any cost incurred for the participant's virtual qualification screening session is not borne by the organizer.
13. The deadline for Secretariat to receive the application forms is May 18th, 2022 (Wednesday). Any application after the dateline will not be considered.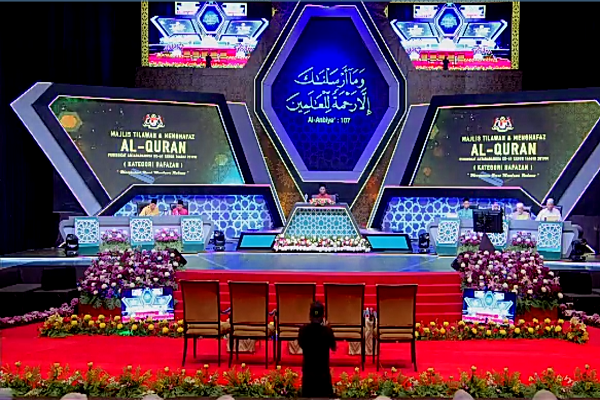 Font size change:
Change word spacing:
Change line height:
Change mouse type: