An International Webinar on Imam Hussein (AS) and the Ashura movement - the common human asset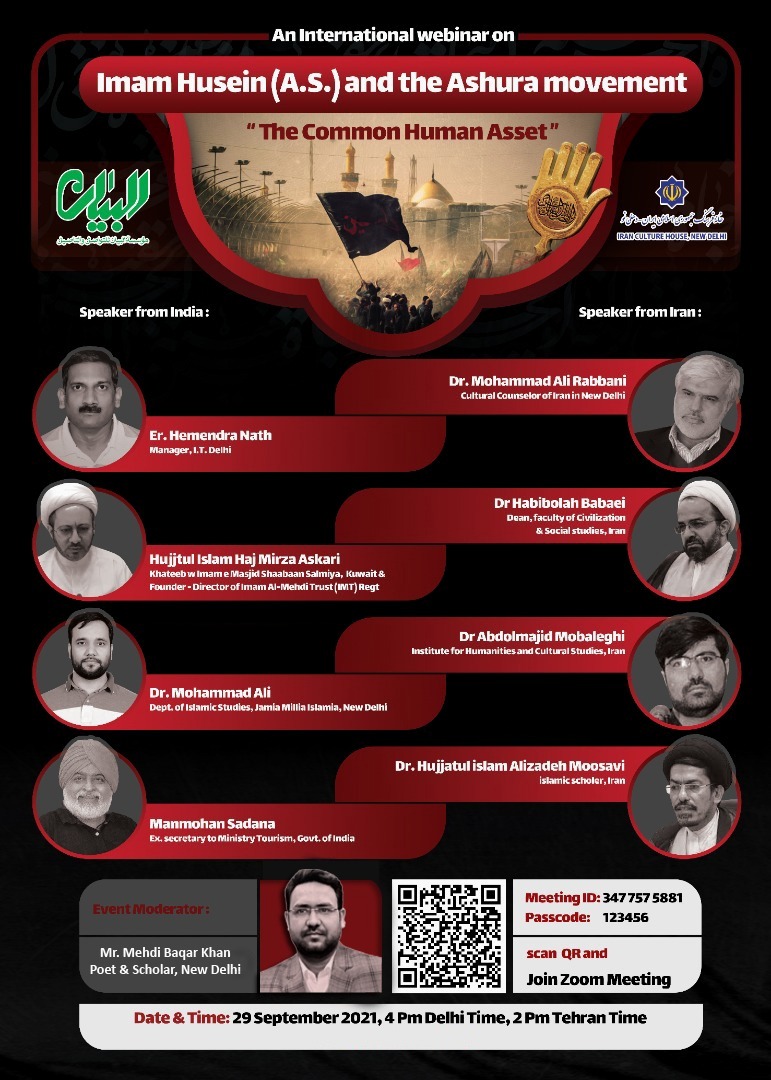 Albyan Littawassul wal- taseel institute in collaboration with Iran Culture House, New Delhi
is organizing An International Webinar on "Imam Hussein (AS) and the Ashura movement - the common human asset"
Speaker from India & Iran:
Dr. Mohammad Ali Rabbani, Cultural Counselor of Iran in New Delhi
Hujjtul Islam wal. Muslemin Haj Agha. Mirza Askari, Khateeb w Imam e Masjid Shaabaan Salmiya, Kuwait & Founder - Director of Imam Al-Mehdi Trust (IMT) Regt.
Abdolmajid Mobaleghi, Institute for Humanities and Cultural Studies, Iran
Manmohan Sadana, Persian Scholar, Delhi University of India
Dr. Habibullah Babaie, Dean, Faculty of Civilizational & Social studies, Iran
Hujjatul Islam Dr. Alizadeh Moosavi, Islamic Scholar, Iran
Er. Hemendra Nath, Manager, I.T. Delhi
Mehdi Baqar Khan, Poet & Scholar, New Delhi, India
Dr. Mohammad Ali, Department of Islamic Studies, Jamia Millia Islamia, New Delhi
Date & Time: 29 September 2021, 4 Pm Delhi Time, 2 Pm Tehran Time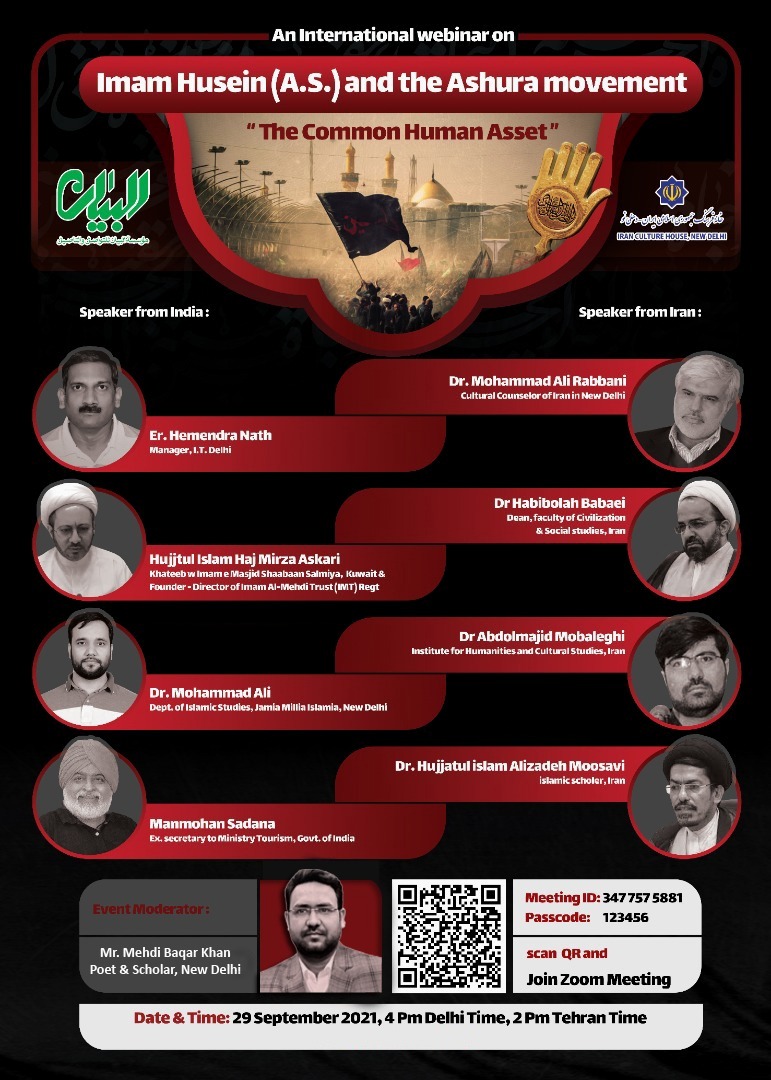 Font size change:
Change word spacing:
Change line height:
Change mouse type: