Virtual Quran competition in Nigeria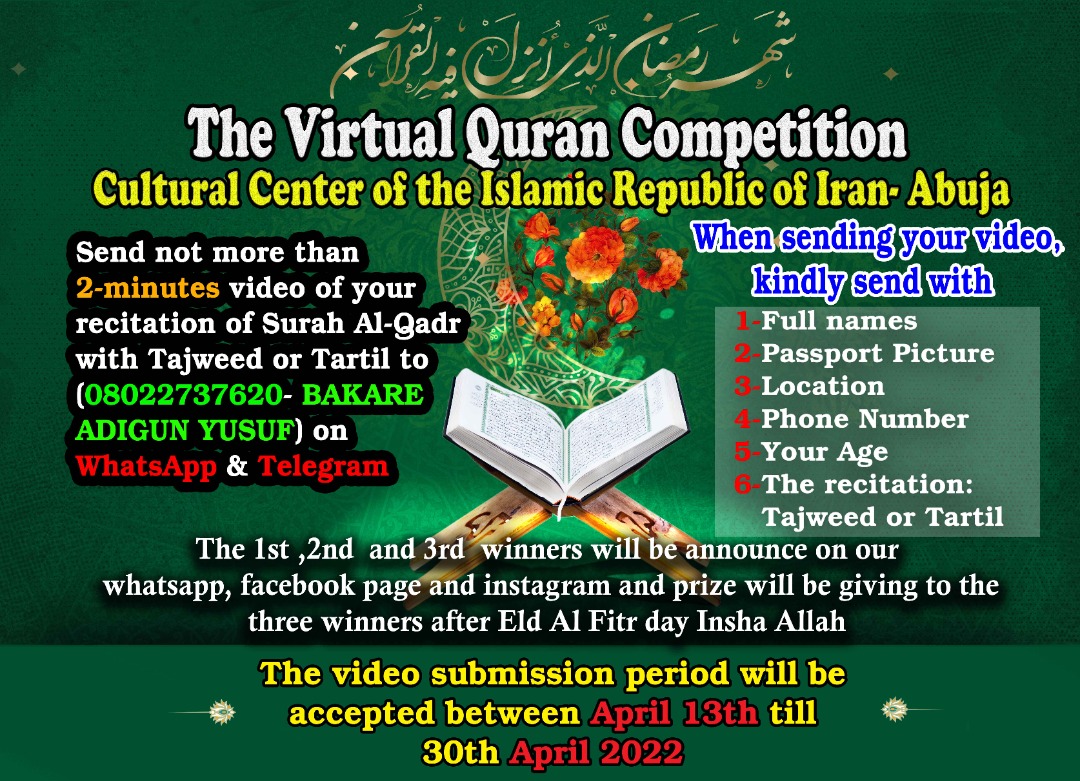 The virtual Quran competition is all about recitation of surah Al Qadr with tajweed or tartil
The Cultural center of the Islamic Republic of Iran in Abuja is organizing
Virtual Quran competition.
The virtual Quran competition is all about recitation of surah Al Qadr with tajweed or tartil.
The participant should send a short video of reciting of surah Al Qadr but not more than two (2) minutes video.
The video submission period will be accepted between April 13th till 30th April 2022.
When sending your recitation video, kindly send with
-

Your full names

-

Passport picture

-

Location

-

Phone number

-

Your Age

-

The recitation you have recite with ( Tajweed or Tartil)
The 1st , 2nd and 3rd winners will be announce on our whatsapp, facebook page and instagram and prize will be giving to the three winners after Eld Al Fitr day Insha ALLAH.
Please kingly send your video to this Whatsapp and Telegram number (08022737620- BAKARE ADIGUN YUSUF).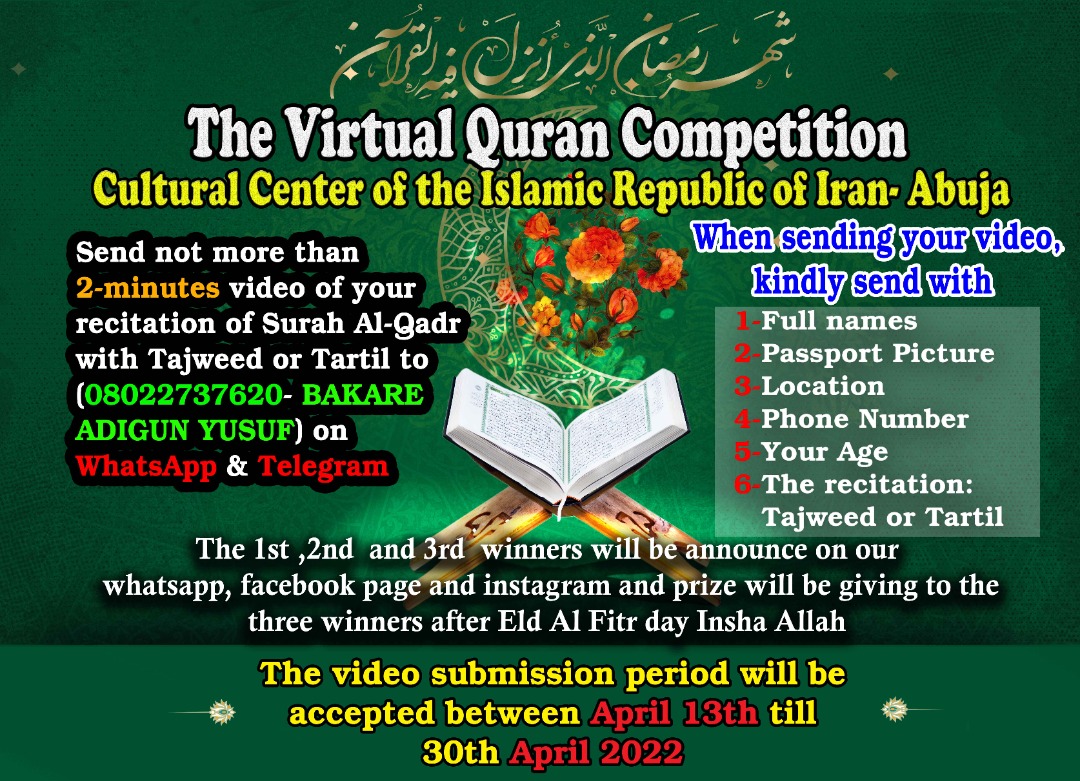 Font size change:
Change word spacing:
Change line height:
Change mouse type: