Ghoamreza Takhti
Gholamreza Takhti, popularly known as "Jahanpahlavan" (lit. World Champion), a famous Iranian wrestler was born in a moderate and religious family in the Khaniabad neighborhood of Tehran on August 27, 1930. Jahanpahlavan Gholamreza Takhti was one of the most honorable personalities in the history of Iranian championship sports and the winner of the world's highest wrestling titles. He is a well-known figure not only in Iran but also in the history of world sports. It can be said that Takhti is the most famous, popular, and beloved athlete among the Iranian people.
Takhti started his sports career as a teenager and his great interest and talent in wrestling attracted the wrestling authorities. Showing exemplary perseverance in his training, he gradually became a member of Iran's national wrestling team and won the silver medal at the world freestyle championships in Helsinki in the ear 1951 - the first international medal ever gained by an Iranian wrestler - when he was still 21 years old. In the 1956 Olympics of Melbourne Takhti and Imamali Habibi won the first gold medals in the history of Iran's participation in the Olympic Games. In the course of his wrestling life, Takhti brought a lot of honor for the Iranian sports and the people of his country by winning many colorful medals.
Takhti is ranked 13th in FILA's list of the top wrestlers of the century. He is one of the three Iranian wrestlers (along with Imamali Habibi and Abdullah Movahed) whose pictures have been installed in the Fila Hall of Fame. Takhti was also proficient in Pahlevani and zoorkhaneh sports and wrestling and became the champion of Iran three times.
Takhti's chivalry, magnanimity, and human qualities were never limited to social spheres and his attitudes towards the people of his society. Takhti's moral character and humane behavior towards his opponents in sports competitions have left unforgettable memories for his rivals.
The news of Jahanpahlavan Takhti's demise on January 7, 1958, in Tehran, plunged everyone into great grief. Takhti's tomb is at Ibn Babawayh in the Southern part of Tehran, near Shahr-e Rey,
| | |
| --- | --- |
| Name | Ghoamreza Takhti |
| Country | Iran |
| Nickname | Jahanpahlavan |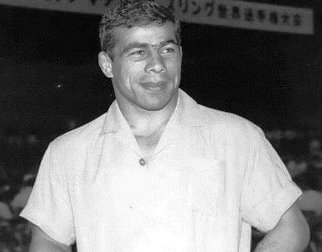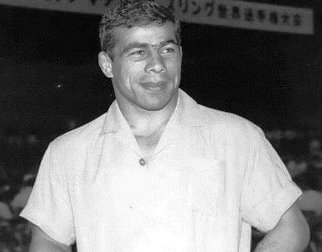 Font size change:
Change word spacing:
Change line height:
Change mouse type: