Omar Khayyam
Although Khayyam's scientific status was superior to his literary position and his title was "Hujjat al-Haqq" (lit. The Evidence of Truth), his reputation is mostly due to his quatrains, which are world-famous.
Khayyam's scientific contributions to human society have been numerous and very outstanding. One of his most prominent works of his was the compilation of the Jalali calendar, which formed the foundation of the Iranian Solar (Shamsi) calendar that is still in use. The calculations attributed to Khayyam in this regard are still valid and have much higher accuracy than the Gregorian calendar. He was also a scholar in mathematics, astronomy, literary sciences, religion, and history. Khayyam's role in solving third-order equations and his studies on Euclid's Fifth Postulate has recorded his name as a prominent mathematician in the history of science.
Khayyam has written many scientific works in the fields of mathematics, algebra, geometry, physics, music, astronomy, meteorology, theology, and philosophy, etc. However, Khayyam's fame in the world, and especially in the last two centuries, is due to the popularity of his quatrains, which has placed his name among the world's four great poets, i.e., Homer, Shakespeare, Dante, and Goethe. Among his scientific works, mention may be made of such cases as treatises on algebra, Euclid's fifth postulate, natural sciences, existence, philosophy, differences of seasons and climates, Iranian customs and festivities, government, etc.
Omar Khayyam is known all over the world and his works have been translated into several living languages of the world. The English translation of his quatrains by Edward Fitzgerald, the French translation of his book on Algebra, the French translation of his quatrains by the famous French orientalist, Garson Dutassi, etc. are just some examples. There are many places, squares, foundations, associations, universities, sculptures, etc. both in Iran and in other places of the world that have been named after Khayyam.
Khayyam's statue can be seen in Bucharest, the capital of Romania, at the University of Oklahoma in the United States, etc. In June 2009, a building was made in the form of a chahartaq, which is a combination of Achaemenid and Islamic architectural styles and decorations, was placed within the area of the United Nations Office in Vienna, housing the statues of four Iranian philosophers, i.e., Khayyam, Abu Rayhan Biruni, Zakaria Razi, and Abu Ali Sina (Avicenna). Also, one of the crescents of the moon as well as Asteroid 3095 were named "Omar Khayyam" in his honor in the year 1980 CE. was named after him. Khayyam, after a prolific life, finally died on December 4, 1131. He died in his hometown of Neyshabur. The tomb of Hakim Omar Khayyam is located in a garden in Neyshabur.
After completing a very fruitful life, Hakim Omar Khayyam, eventually passed away in his hometown, Neyshabur, on December 4, 1131. The tomb of this great Iranian scholar and poet is located in a garden in the city of Neyshabur.
| | |
| --- | --- |
| Name | Omar Khayyam |
| Country | Iran |
| Nickname | Ghiyath ad-Din Abu l-Fath Umar ibn Ibrahim al-Khayyam |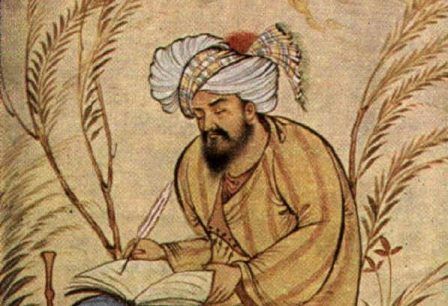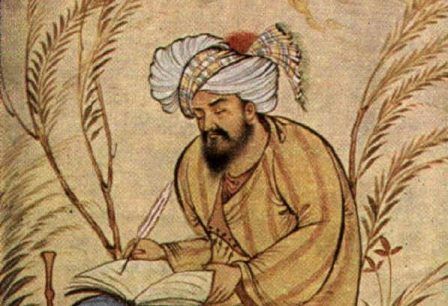 Font size change:
Change word spacing:
Change line height:
Change mouse type: