Nowruz Sabzeh: Green Sprouts
. Some people make Nowruz sabzeh by growing sesame seeds on earthenware jars and some others by planting grains on the seven niches of the house.
The custom of growing green in Nowruz ib being linked to the day of Jamshid's return to the dried land (of his kingdom) - in which no by plants and trees grew - after suppressing the demons. It is said that on this day, everyone planted a handful of barley in a pan and since then, this practice became a traditional custom that has survived till date, and every year people grow Nowruz Sabzeh or green sprouts with different types of grains in their homes.
Today, these green sprouts are kept until the thirteenth day of Nowruz and are placed on running water on that day.
Growing green sprouts means the growth of happiness and cheerfulness during the new year so that Iranians can experience a green life with peace and divine blessings.
Most of the components of the Haftsin tableware are prepared by the families themselves. A few weeks before Nowruz, the mother of the family soaks seeds and grains such as wheat, lentils, mung bean, sorrel or millet in containers in order to turn into fresh and colorful greens sprouts after the required growth stages and remind the family members of life and vitality.
| | |
| --- | --- |
| Name | Nowruz Sabzeh: Green Sprouts |
| Country | Iran |
| Type | 1 |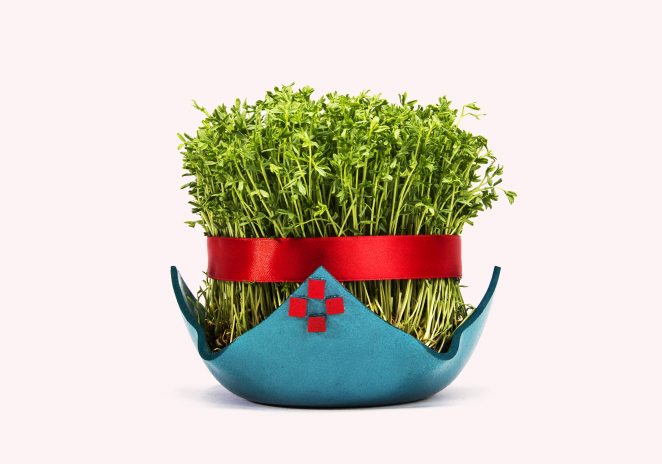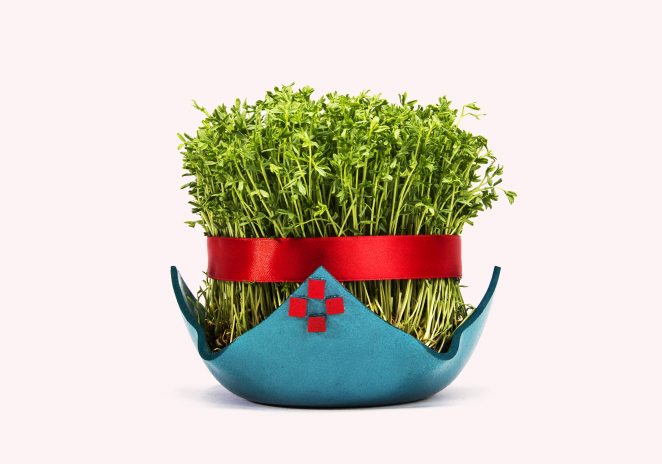 Font size change:
Change word spacing:
Change line height:
Change mouse type: