Persian Language Day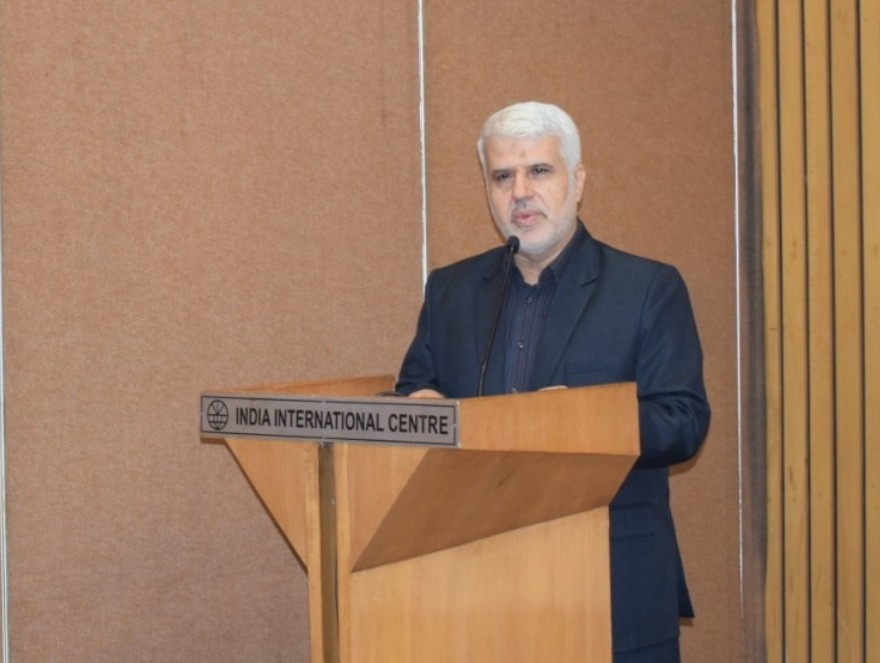 Institute of Indo Persian Studies in collaboration with Iran Culture House, New Delhi will celebrate Persian Language Day on Monday the 26th September 2022
Institute of Indo Persian Studies in collaboration with Iran Culture House, New Delhi organized Persian Language Day on Monday, 26th September 2022 at India International Centre
In observance of the Persian Language Day and with the joint cooperation of Iran Culture House, New Delhi and the Institute of Indo - Persian Studies, organized an event "Persian Language Day" at the India International Centre on 26th September 2022 with the presence of Persian language professors and researchers from Indian universities, Prof. Akhtar Kazmi, President of the above mentioned Institute and Professor of Persian Language at Jawaharlal Nehru University, during his speech, pointed out the close connections between the Persian language and India. In addition to literature, the Persian language in India has also had a significant impact on the lifestyle and thought of Indians, and despite the cultural and national pluralism in India, Persian language has been one of the contributing and connecting elements of the tribes, nationalities and religions in India throughout the past history. Pointing to the impact of the Persian language on the culture and language of the southern and northern regions of India, he added that today the Indian society needs to preserve and continue the life of the Persian language in this land in order to properly understand its culture and the rich heritage of its past.
Opening Remarks was deliverd by former India's Ambassador to Iran D.P.Srivastava while Introducty speech was done by Professor Syed Akhtar Husain Ambassador Farid Mamundzay was the Chief Guest of this event though
The Presidential Address was delivered by Cultural Counsellor of Iran Dr. M.A.Rabbani and at the end the Vote of Thanks was by expressed by Ms Pratima Sharma.
Lunch 12.35 PM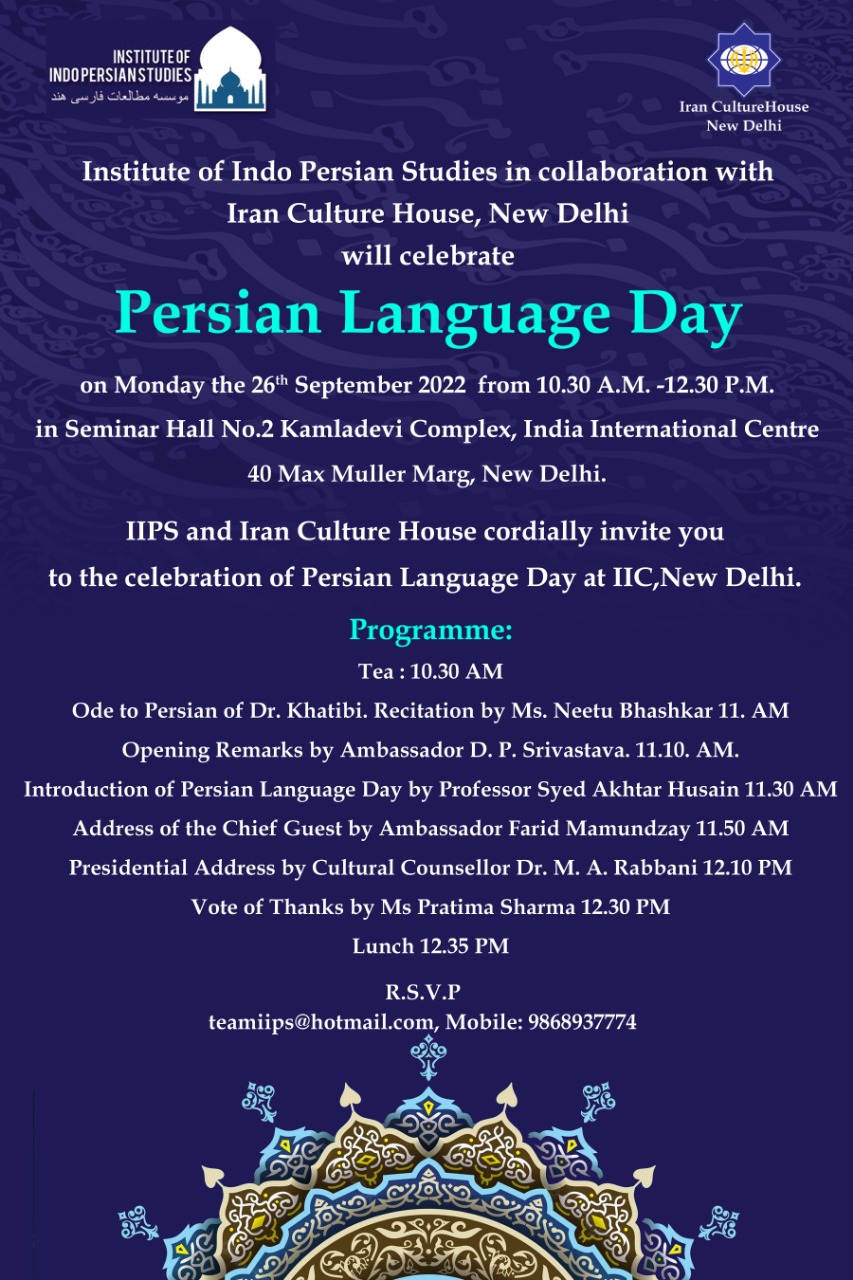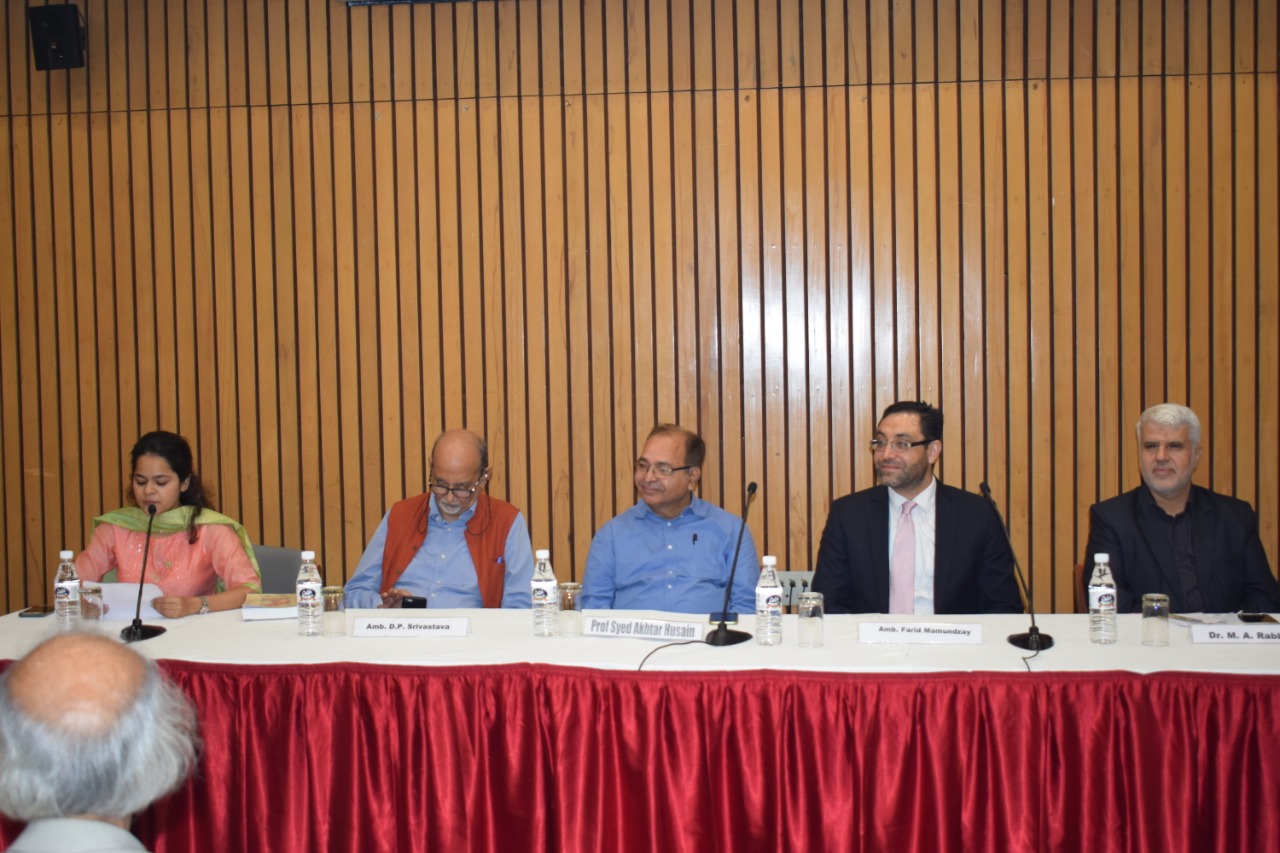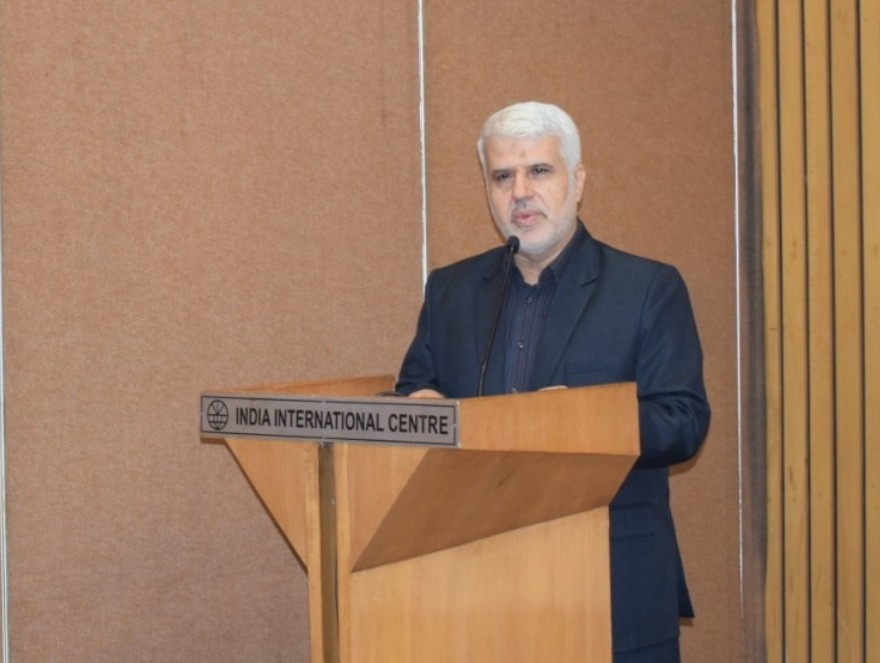 Font size change:
Change word spacing:
Change line height:
Change mouse type: