Quranic Calligraphic and Miniature Workshop and Exhibition by Iranian Artist at Marwah Studio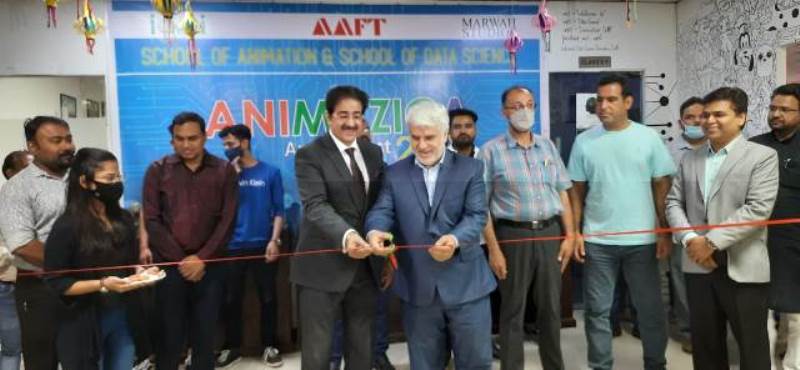 Quranic Calligraphic and Miniature Workshop and Exhibition by Iranian Artist at Marwah Studio
Iranian Calligraphy Exhibition at AAFT School of Animation
Marwah Studio, Noida
In order to acquaint more Indian students and artists with Islamic art, an exhibition and workshop on calligraphy and illumination was co-organized by Iran Culture House, New Delhi and AAFT School of Animation, , at the College of Arts affiliated to Marwah Studio, Noida on 21st April 2022. one of the renowned media centers of Indian art & Cinema in New India. At the opening ceremony of the program, Dr. Sandip Marwa, President of the Institute, and Dr. Rabbani, Cultural Counselor of Iran in Delhi spoke about the potential of art for cultural cooperation between Iran and India.
Persian art or Iranian art has one of the richest art heritages in world history and has been strong in many media including architecture, painting, weaving, pottery, calligraphy, metalworking and sculpture," said Dr. Sandeep Marwah President of AAFT School of Animation at the inauguration of exhibition of miniature paintings from Iran at AAFT campus.
Dr. Mohd. Ali Rabbani, Cultural Counselor Iran Culture House, Embassy of Iran as the capacity of Chief Guest of the event said:
"Characteristics of Persian miniature painting include the use of sharply defined areas of bright, pure color and the exacting depiction of detail in both background and foreground; these distinguish Persian painting from European painting,"


The exhibition was presented by an Iranian Artist Mr. Goordraz Azad Panahi and Mr. Hamzah Ali Quadari also visiting professors in Iran Universities. The guest also release the books prepared by the students of AAFT School of Animation.
Forty different paintings depicting the art and culture of Iran were displayed for the students and faculty to learn and acquaint themselves. A workshop how to paint miniatures was conducted by Mr. Goodraz Azad Panahi & Mr. Hamzah Ali Quadari. 3 Issue of Cultural Glimpses of Iran published by Iran Culture House was also released on the occasion.
Later Dr. Sandeep Marwah honoured the guest with the life membership of World Peace Development and Research Foundation. Director Ashish Garg presented vote of thanks and conducted the program. The event was supported by International Chamber of Media and Entertainment Industry & Indo Iran Film and Cultural Forum.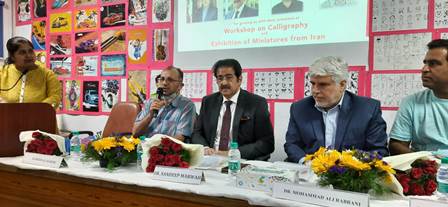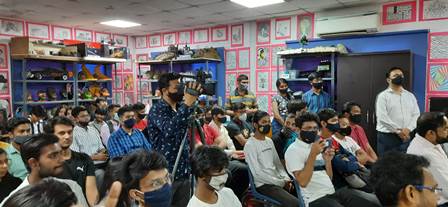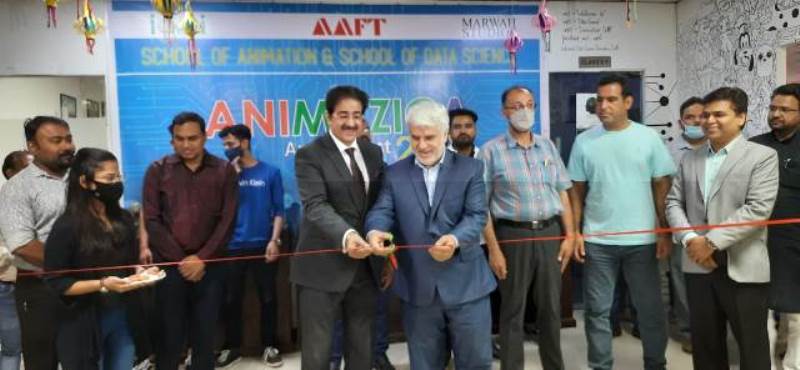 Font size change:
Change word spacing:
Change line height:
Change mouse type: