Iran's active participation in New Delhi Book Fair
ran along with 30 other countries participated in the 31st New Delhi World Book Fair 2023.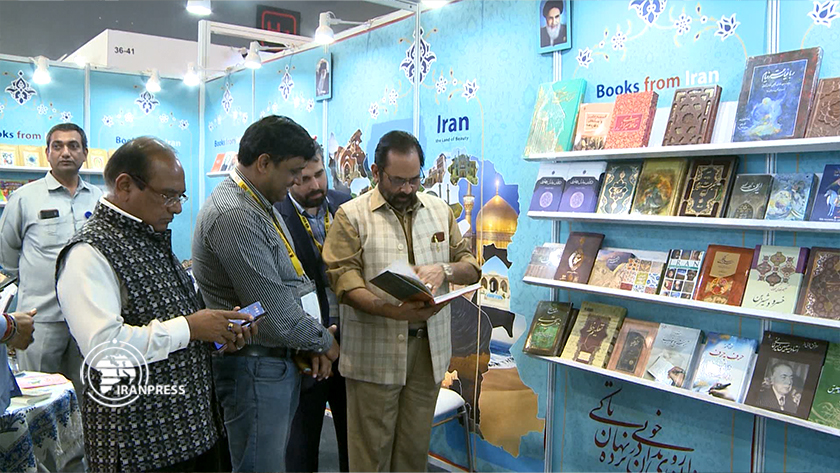 New Delhi International Book Fair has been held since 1972. More than 600 books؛ Iranology, art, calligraphy, religion, Persian language education, classical and contemporary literature, poetry, children and youth, Iran-Iraq war, and religious books in Persian, English, and Urdu have been displayed in Iran's booth.
Books on the lifestyle of Iranian men and women in English have been displayed in the Iran pavilion. These works are the narratives of women whose husbands were martyred.
The 31st edition of the New Delhi World Book Fair (NDWBF) officially began on Saturday (February 25) at Pragati Maidan, New Delhi. The literary event, which is scheduled to go on till March 5, has been organized by the National Book Trust (NBT) in collaboration with the India Trade Promotion Organisation (ITPO).
NDWBF was first held in 1972 after it was inaugurated by the then-President of India VV Giri. Its success inspired the launch of book fairs in several other parts of the country, including in Kolkata, where the first International Kolkata Book fair (formerly known as the Calcutta Book Fair) was held in 1976. Today, it's one of the biggest literary events in the world with a total footfall of over two million people