International book fairs of Iran and India signed a memorandum of cooperation
This MoU was signed on Wednesday in the presence of the head of the National Book Union of India, the CEO of Iran Book and Literature House.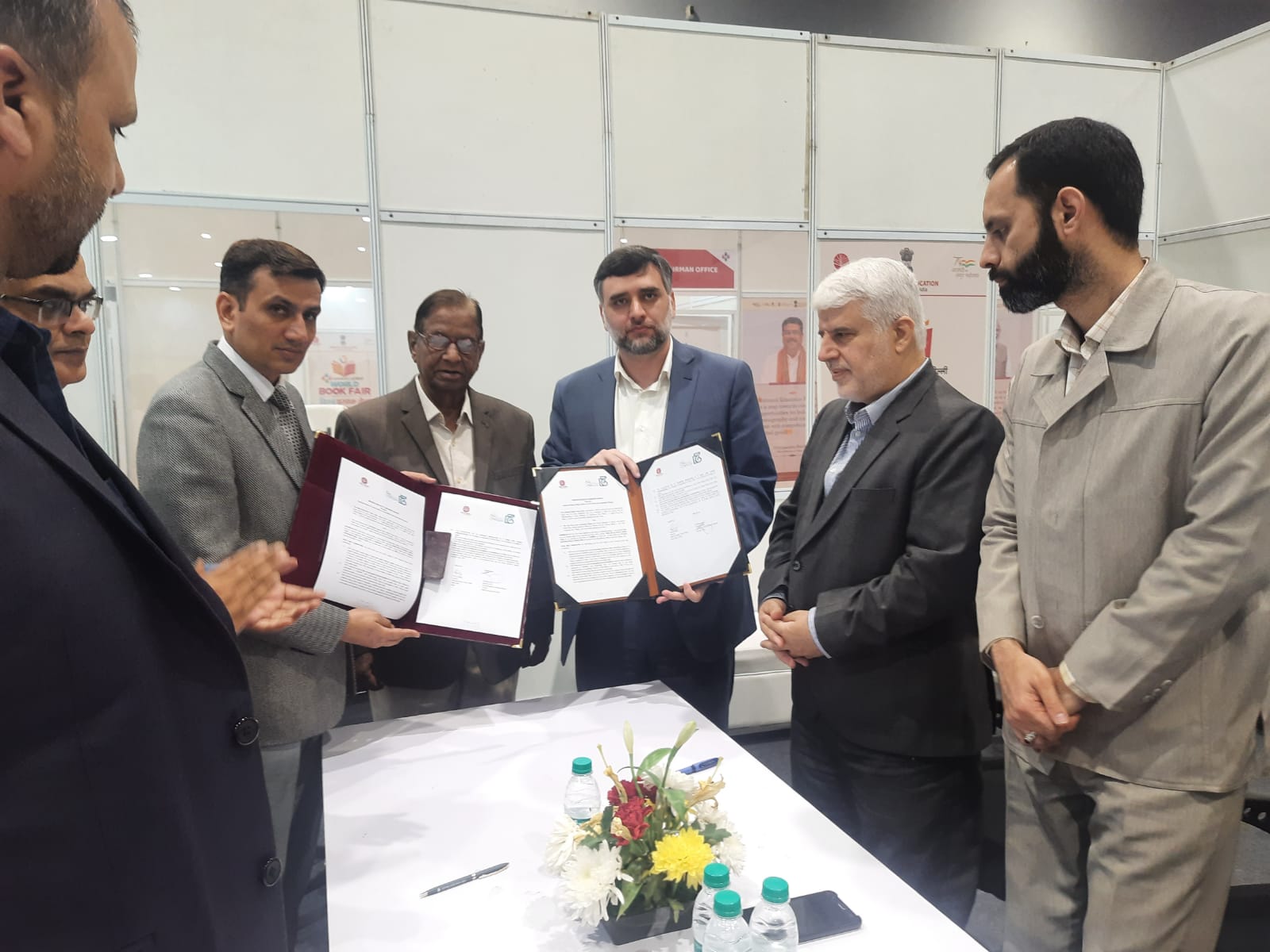 The 31st edition of the New Delhi World Book Fair (NDWBF) officially began on Saturday (February 25) at Pragati Maidan, New Delhi. The literary event, which is scheduled to go on till March 5, has been organized by the National Book Trust (NBT) in collaboration with the India Trade Promotion Organisation (ITPO).
NDWBF was first held in 1972 after it was inaugurated by the then-President of India VV Giri. Its success inspired the launch of book fairs in several other parts of the country, including in Kolkata, where the first International Kolkata Book fair (formerly known as the Calcutta Book Fair) was held in 1976. Today, it's one of the biggest literary events in the world with a total footfall of over two million people.
Iran has an active presence in the Book Fair with more than 600 books.
Professors and students of India welcomed Iran's booth at NDWBF.
Ali Ramezani, CEO of the Iran Book and Literature House, said, within the framework of the memorandum, Tehran and New Delhi will provide booths to Indian and Iranian publishers free of charge.
Shri Yuvraj Malik, Director of National Book Trust, India (under the Department of Higher Education, Ministry of Education, Government of India)., also said that based on the memorandum of understanding, India and Iran participate in each other's book fairs which is a method of cultural communication between the people of the two countries.
Malik stated that the signing of the MoU is a good start and both countries are looking for more cooperation.