Speech of Dr. Mohd Ali Rabbani Cultural Counsellor of I.R.Iran on the Occasion of Book Release Function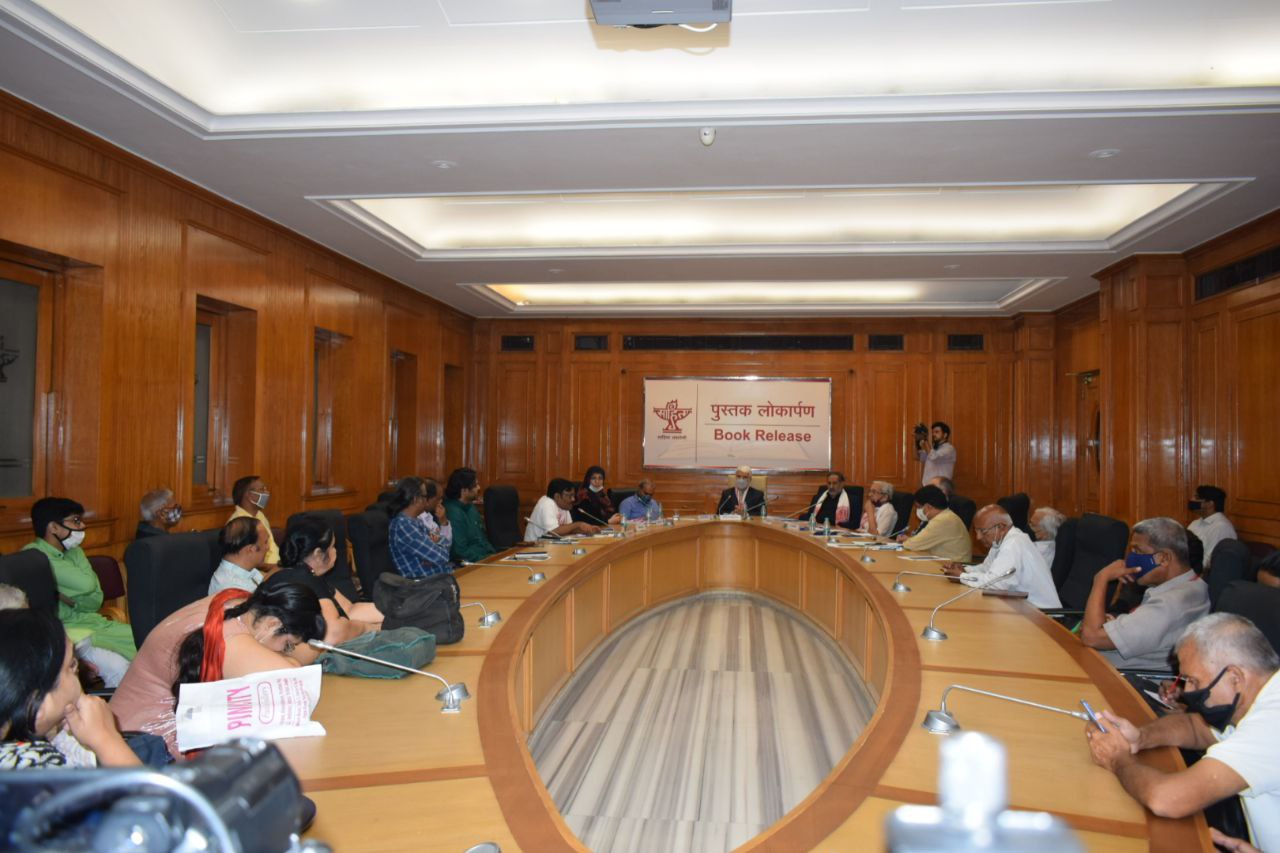 Speech of Dr. Mohd Ali Rabbani Cultural Counsellor of I.R.Iran on the Occasion of Book Release Function of Modern Persian Poetry at Sahitya Akademi
Basically, "language" is one of the main elements of culture and every nation is known by its literature. The best way to know nations is through literature. History, civilization, cultural, social and political and economic developments of nations are reflected in its literature. In the interactions between different nations, "literature" represents it and "language" also mediates communication, and brings the understanding of nations closer together and can form a common understanding .
Therefore, in the age of globalization, indigenous and local literature has become very faint and we are talking about "world literature". In the word of national literature, literature has a specific political-geographical, linguistic and cultural territory. While world literature is transnational. It has common global messages, issues and concerns. It does not have a specific political or even cultural realm. Though, Goethe is known as pioneer of world literature who has discovered & elaborated it but in fact it goes back to the great Persian-speaking poets of Iran-India. Poets such as Rumi, Hafez, Bidel Dehlavi and Iqbal, whose message were really humanity and love, used their universal poetry as the language of world reconciliation.
Another important issue the utility and importance of comparative literature is to recognize the literature of the "other." Because basically the literature of any nation is a mixture of cultures and subcultures, some of which are rooted in the cultures of other countries, and this, in itself, is a step towards recognizing common literary symbols to access this universal literature.
Translation has an important role in this regard. The social role of societies has played a key role. Translation is important in the modernization of cultures and it is not an exaggeration to say that the role of translation in the cultural orientation in the new age is far more decisive than other cultural factors. The term translated thinking refers to thinking that is popularized in society through the translation works of knowledge, insight, and character of the "other."
The contribution of books and translations in the relations between Iran and India has been important for a long time. It has a history of two thousand years. Hindi books has been published in Iran, some of which have been reprinted several times. I mention some of the best sellers because of their fame and importance; The historical and attractive novel "Iran and Babur" written by Arcsin William with the translation of the famous Iranian translator, Zabihullah Mansouri, which tells a story of Babar, the founder of the Mongol dynasty of India and his relationship with Shah Ismail I, the founder of the Safavid dynasty. This book has been published 20 times with sixty thousand copies. Iranian intellectuals and researchers also presented best-selling and prestigious works in introducing Indian culture and civilization to Iranians. Thousands of copies of it have been published. Also, the books on "Religions and Philosophical Schools of India" written by the late Iranian scientist Dariush Shaygan, which has been published 8 times and 32,000 copies in 35 years, which increased the awareness of Iranians about Indian religions and its philosophical ideology. Popular works in Iran are related to Gandhi. It is for your kind information that Mahabharata , Ramayana and Panjtantara has also been translated in to Persian in Iran.
Iran Culture House New Delhi always encourages the academic and cultural initiatives of scholars and poets. Keeping this in view we have assisted in publication of the translated book kitab-e-Iran by prof. Abhay Singh, Nishabd by Prof. Balram Shukla and many others.
From the volume and level of prominent Iranian personalities who work in the field of cultural and international studies of other countries, India has a high rank both in the past and in the contemporary period. Fathollah Mojtabaei Dr. Haddad Adel and a large number of university professors who presented many works on Indology.
- The importance of literary translation in the cultural relations between Iran and India is more important today than before because the image and view of the people of Iran and India to each other remain mainly historical and retrospective and unaware of each other's contemporary intellectual, cultural and literary developments. Translations have great potentials in developing morals and human values ​​and strengthening the common understanding of the two nations.
Hopefully, we will see the translation and publication of contemporary Indian literary works in Iran as soon as possible, and the path of joint cooperation between Iran culture House and Sahitya Academy in translating and publishing literary works of the two countries will be more smoother in future and will see more cooperation in this field.
Thanking you once again for today.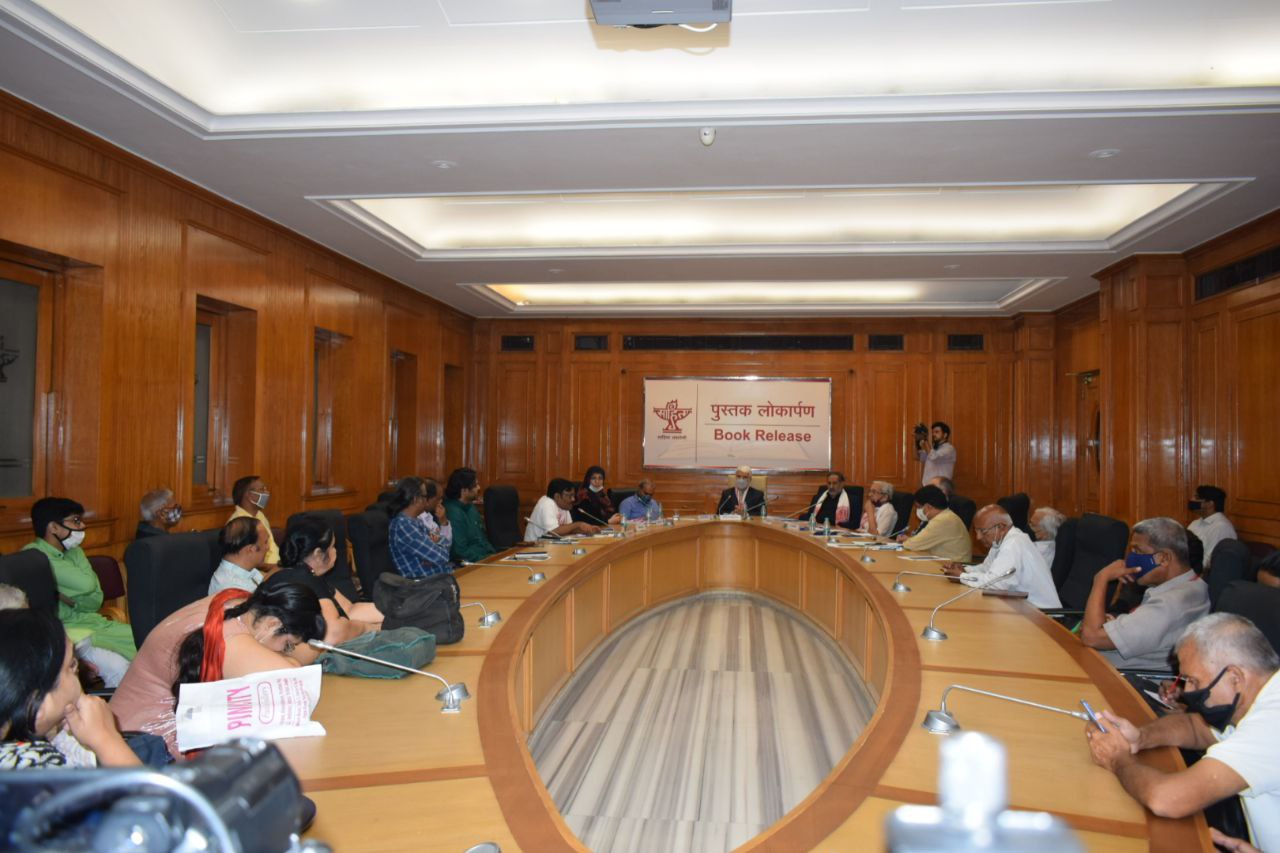 Font size change:
Change word spacing:
Change line height:
Change mouse type: